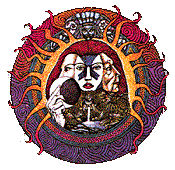 Windows To My Soul


Through the windows of my soul you shall see.
The wonderful things I am.
The wonderful things I seek to be.
Peace, joy, hope and discovery fill my soul.
Collected by my eyes, it all makes me whole.
Deep blue oceans of tears live inside.
A place for me to seek answers,
A place for me to hide.
Love fills these vessels of my soul.
Warming my heart capturing friendship,
and knowledge as I go.
My eyes are not mirrors, which reflect back at you,
But windows for you to look into.
Look into them and you to shall see,
All the things you've never really known about me.
For if you take the time to look deep inside,
You'll see my kindness, my caring, and my drive to feel alive.