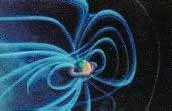 The Edge of Emotion


You lead me to the edge of emotion.
You stand me on the precipice and watch me sway.
I breathe deeply from within
As the fire rises and coils.
Savouring,
Seduced by the moment.
The heat of desire is engulfing,
Not wishing freedom.
Exquisite ecstasy
Hand in hand
With soul defining pain,
Taunting, tearing
Separating pain from pleasure,
Magnifying each.
A whirlwind of desperation and desire.
You wait on the other side,
I follow,
No questions,
No answers,
Stillness..........